Tenant activity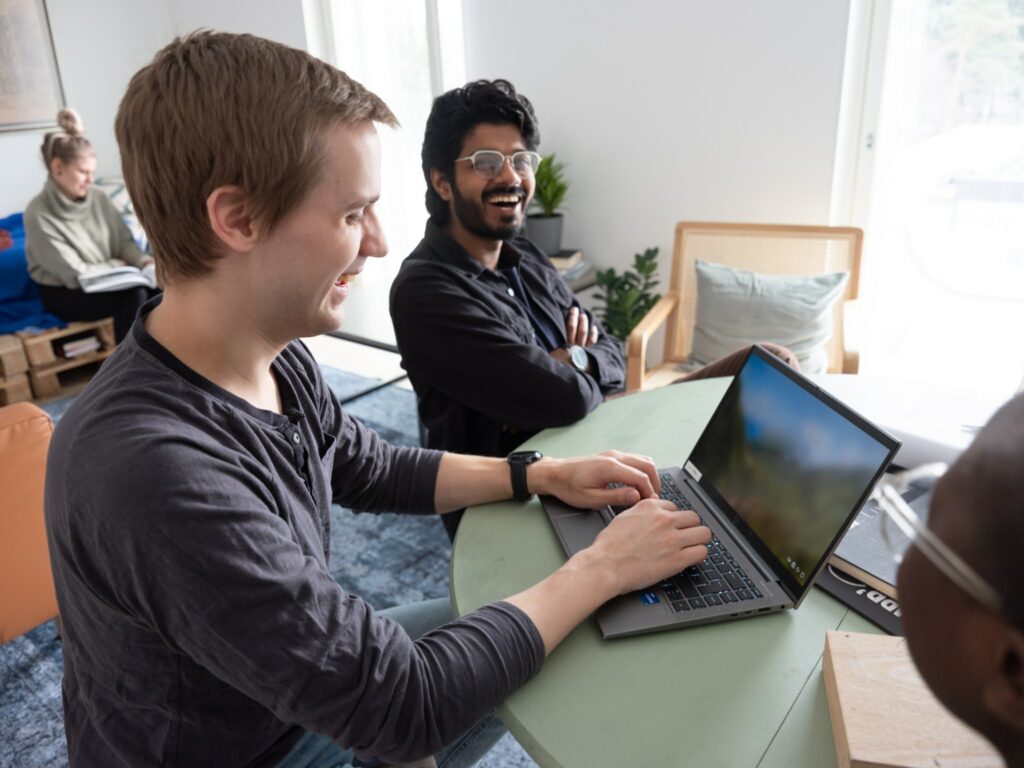 You can influence decision-making regarding your own residential building!
On this page, we have collected information on residents' activities comprising the Tenant Committees operating at each Koas housing site and the Cooperation Delegation of Tenant Committees (AsuVa).
The Tenant Committee is a link between KOAS and the residents. As members of the Tenant Committees, we represent the residents of our own housing site aiming to ensure that people feel good and comfortable. We try to improve the level of comfort by listening to wishes regarding both housekeeping and practical daily life. Tell us your ideas and suggestions for development or join us and influence!
We inform of meetings and events on the bulletin boards and in the newsletters for residents.
You can join the activities, for example, by participating in residents' meetings or evening parties!
Tenant Committee activities provide lasting joy!
Work in a Tenant Committee enables making new friends and is good training for the working life. It is possible to get a certificate of participation in Tenant Committee activities, which is a benefit when applying for a job.
This is how we influence in the Tenant Committees
We represent the residents of the housing site.
We deal with the matters of the housing site.
We organise common activities for the residents, for example, gaming events.
Tenant Committees and AsuVa
Each Tenant Committee appoints one representative to the Cooperation Delegation of Tenant Committees (AsuVa) to serve as a link between the Tenant Committee and Koas. The members of AsuVa represent all Koas' residents and discuss together the matters concerning Koas' housing sites. AsuVa also organises common events and trips for all residents and active residents. The members of AsuVa meet approximately once a month.
Tenant Committee duties and training
Tenant Committee activities are open for all! Join these low-threshold activities and increase your experience in positions of trust. Active members of the Tenant Committees are also provided training. Read more about the activities clicking on the links below.
Participate in discussions and contact!
You can contact the Tenant Committee of your housing site by email. In Facebook groups, you can participate in discussions and get information on topical matters related to the housing site concerned.