Palstatie 3
Palstatie 3, 40520, Jyväskylä
Studio

Two-room apt.

Three-room apt.

Shared apt. room

Solukaksio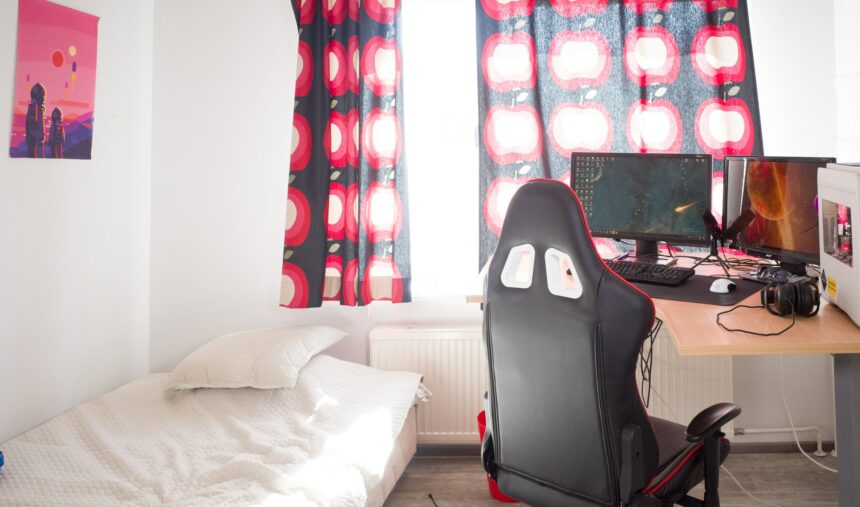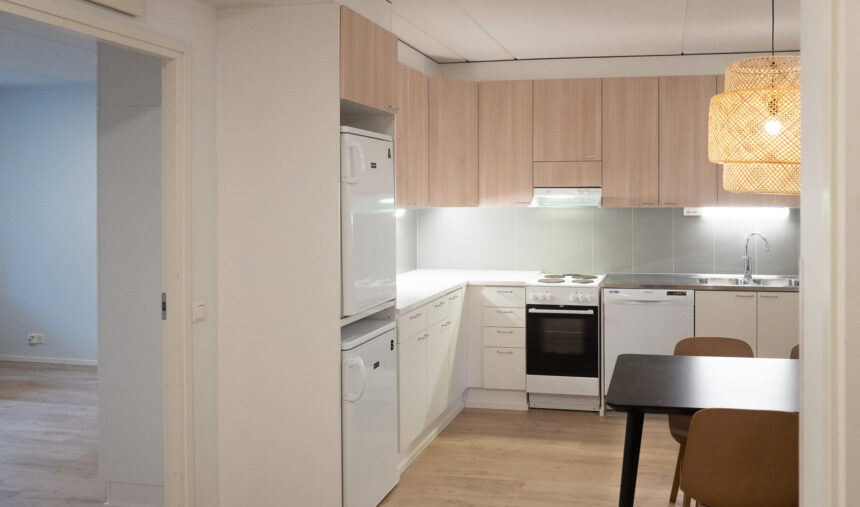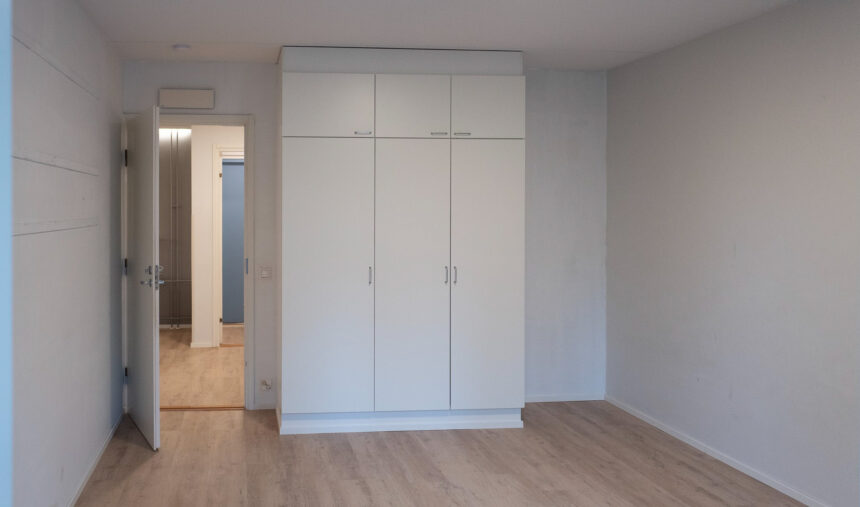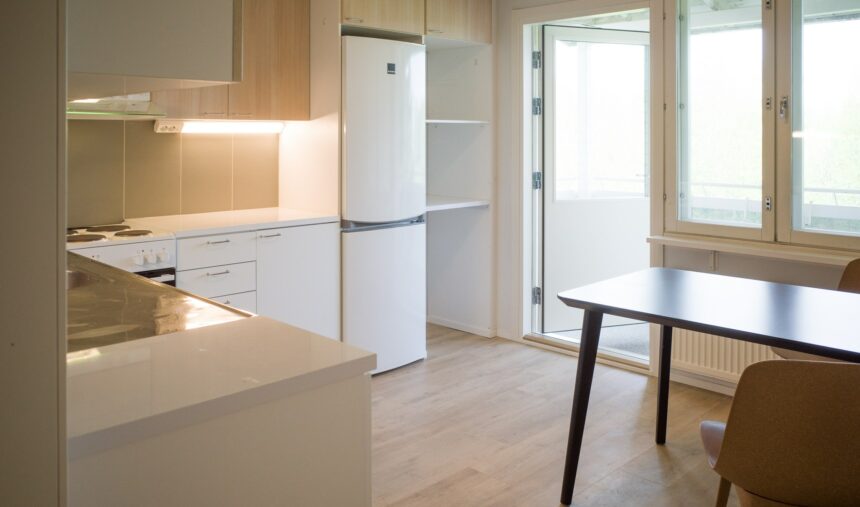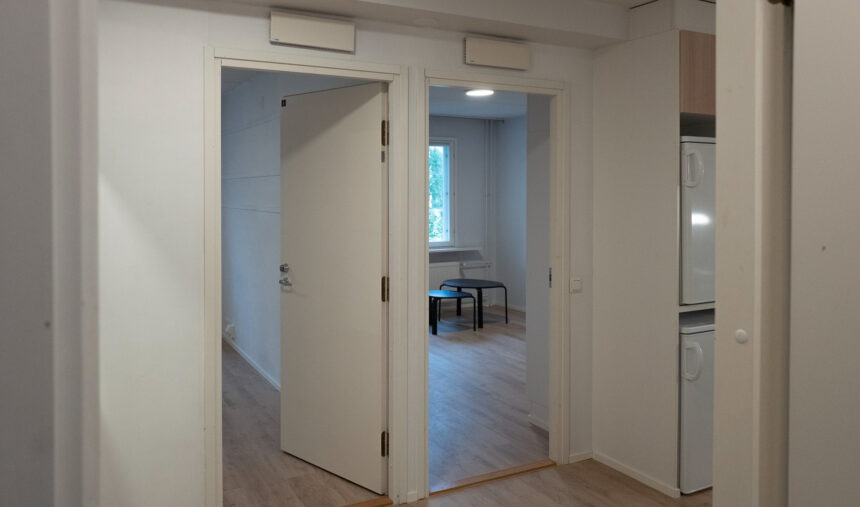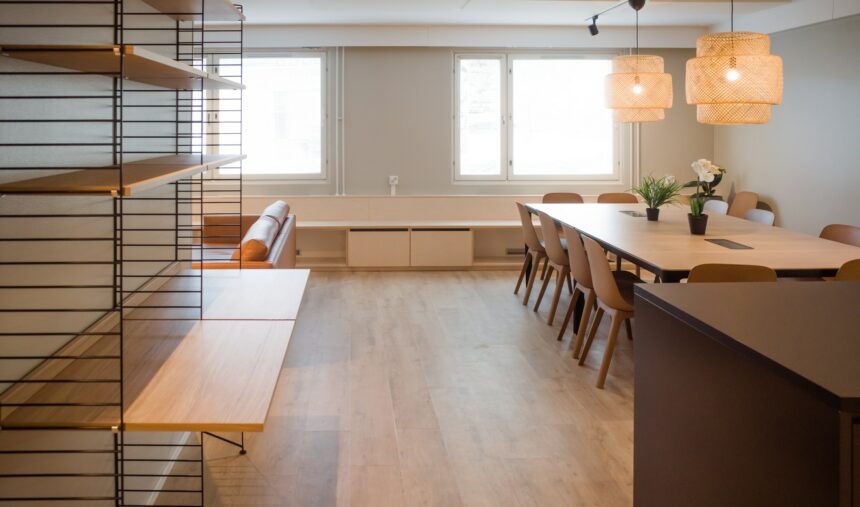 Community and individualism hand in hand
In KOAS Palstatie 3, individualism and community are suitably balanced. This housing site is a part of the new MOCOliving concept that puts a special emphasis on communal areas. At the same time, the need of private space is taken into account.
In 2019 bathrooms, kitchen fixtures and floors of the apartments were renovated and all apartments are equipped with dishwasher. In addition, residents of a shared apartment have a personal fridge as well as a comfortable kitchen area including a table and chairs.
KOAS Palstatie 3 is located in a great place. The building is surrounded by a beautiful rural landscape while the services of the Kuokkala centre are just around the corner. The recreational and sports resort and pedestrian and cycle route Rantaraitti circling Lake Jyväsjärvi and the cultivated area and apple garden of Survo-Korpela are also located nearby.
The MOCOliving label ensures that the location has more space and a stylish, fully-equipped lounge area, as well as a private space to enjoy alone time.
Included in rent:
Water
Electricity
Heating
Laundry
Internet
Cable TV
Distances:
Bus stop 350 m
Jyväskylä City Centre 2.4 km
Jyväskylä Christian Institute 1.2 km
Ylistö Campus 2.2 km
Mattilanniemi Campus 2.8 km
Centre of Kuokkala 400 m
Survo-Korpela apple garden 850 m
Rantaraitti 500 m
Compare apartments in this location
Size
Rent
Apartment type
Room configuration

31,5 m²

457 €/mo.

Studio

as. 6

1r+k

31,5 m²

497 €/mo.

Studio

as. 21

1r+k+s

31,5 m²

465 €/mo.

Studio

as. 32

1r+k

53,5 m²

351 €/mo.

2r+k (shared apt.)

2r+k

54,5 m²

357 €/mo.

Shared apt.

2r+k

56 m²

364 €/mo.

Shared apt.

2r+k

57 m²

740 €/mo.

Two-room apt.

2r+k

72 m²

904 €/mo.

Three-room apt.

3r+k
Service company contact information:
Jyväskylän HuoltoSilta Oy
Hämeenpohjantie 13
40520 JYVÄSKYLÄ
tel. +358 400 917 722
After 4 pm and during weekends tel. +358 207 351 610