Korttelikylä
Pitkäkatu 19-21, 40700 Jyväskylä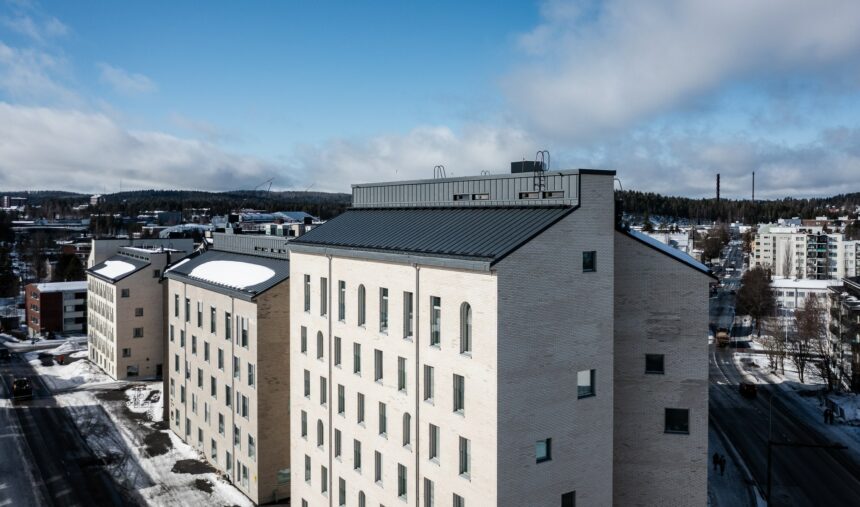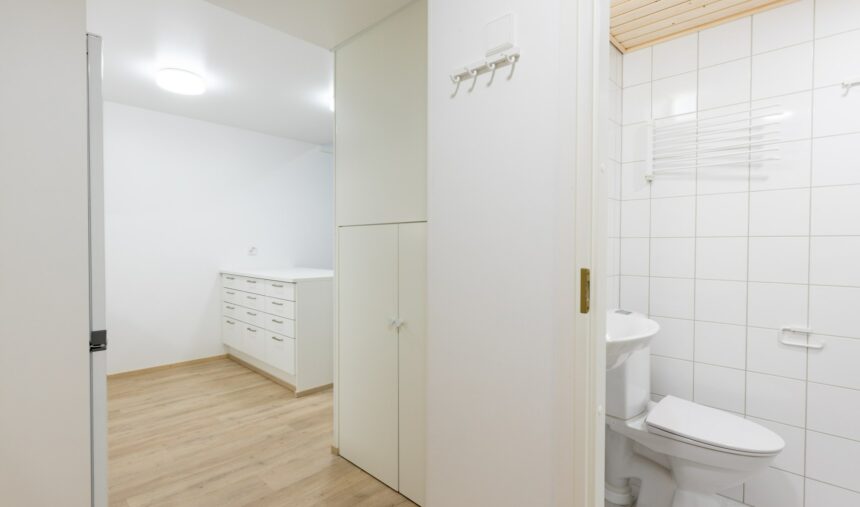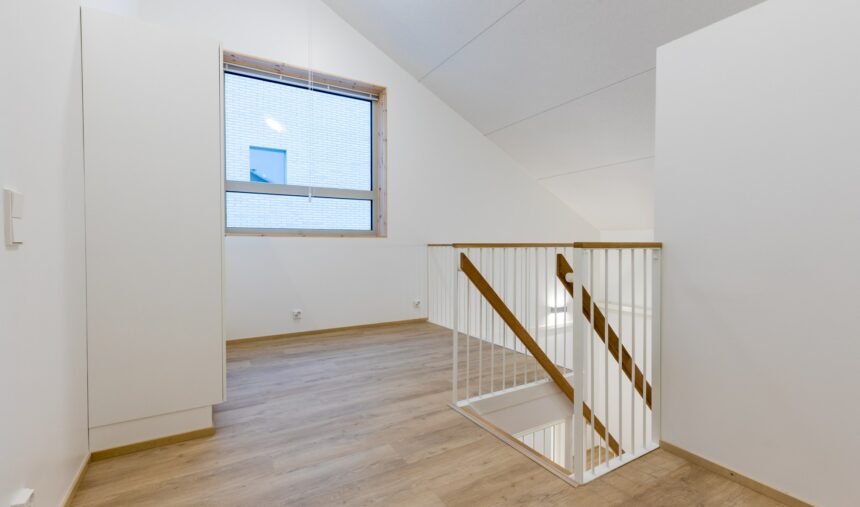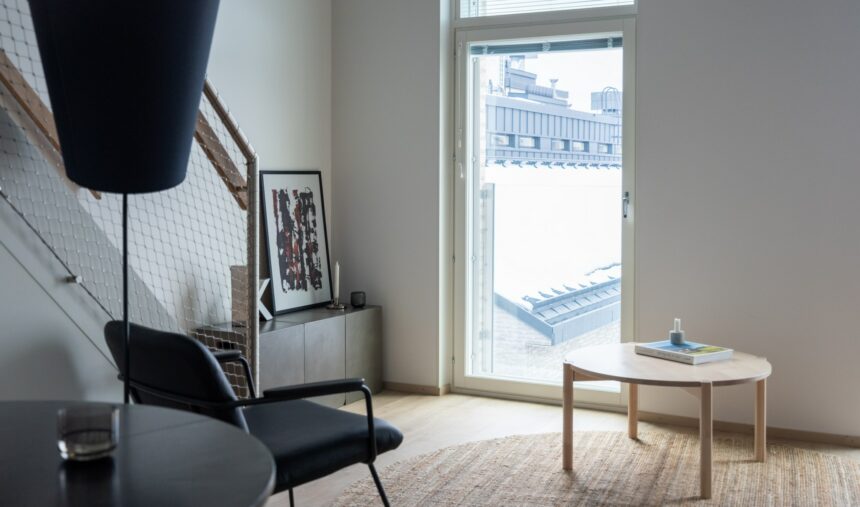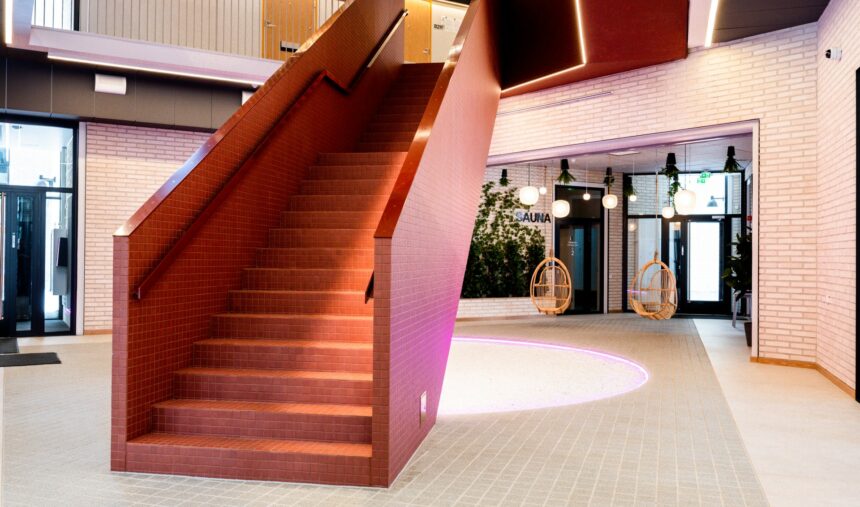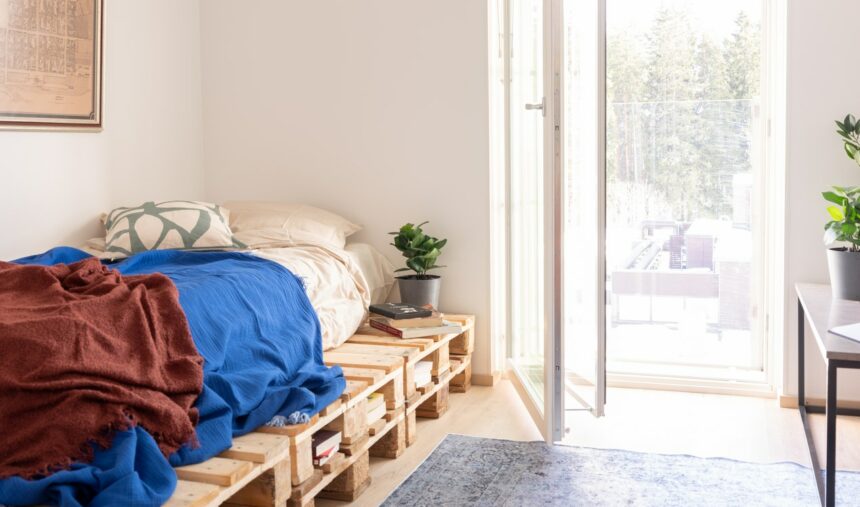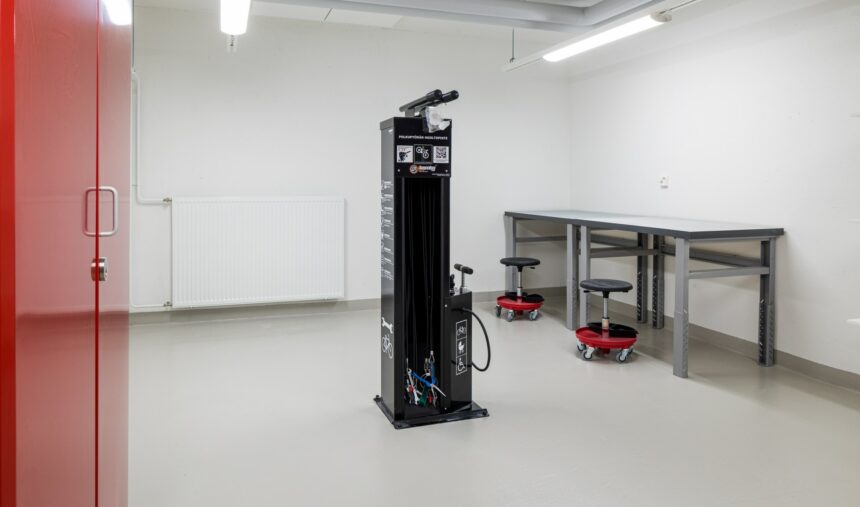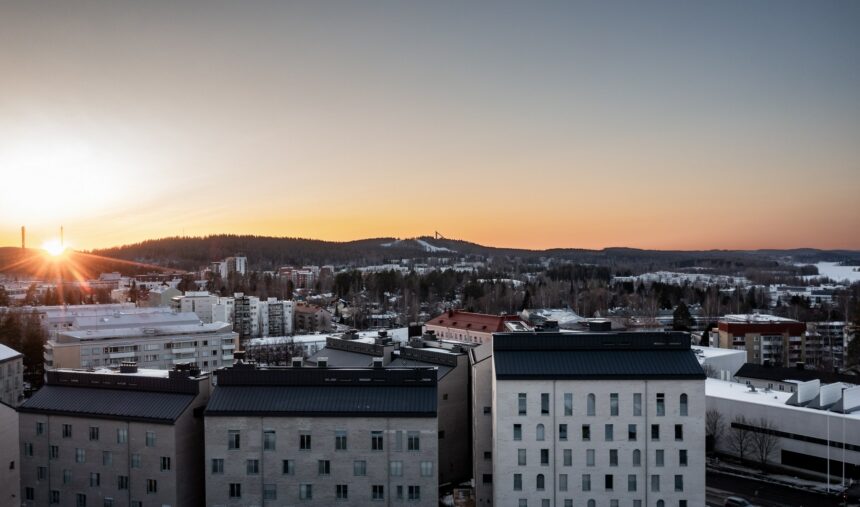 Modern homes and communal spaces for students
KOAS Korttelikylä is a unique housing location, a small village, located in the Mäki-Matti district. Korttelikylä is composed of five blocks of flats, three of which are for Koas residents. Koas Korttelikylä A and C buildings will be completed by the end of December 2022, and the B building with the common areas by the end of March 2023.
Combining the idea of an urban village with the sense of community, the areas of the housing location were designed keeping this in mind. Each resident has the possibility to enjoy versatile shared areas with other residents or retreat to the peace and quiet of one's own home. All residents can use a large sauna department, a relaxing lounge area, work rooms suitable for studying, etc. In addition, an attractive interior courtyard surrounded by the buildings of the housing location encourages residents to spend time together outdoors.
All the apartments in Korttelikylä have beautiful modern surface materials. Some apartments have an upper level loft enabling smart utilisation of all the space available. The loft on the lowest floor is lower. Living in KOAS Korttelikylä is also sustainable as the buildings have been designed to reach the A level of energy efficiency.
The housing location is located only a short walk or bike ride away from the campuses of the University of Jyväskylä, JAMK (Jyväskylä University of Applied Sciences) and Gradia. A food store, the Hippos Sports Park and other city centre services are also located within easy reach.
Apartment equipment :
Place for 40cm washing machine
Place for 45cm dishwasher
Fridge and freezer
Vinyl flooring
Ceramic stove
Bathroom walls and floors are tiled. The surfaces of the bathrooms in the loft apartments in building B are gray microcement.
Apartments equipped with venetian blinds
Included in rent:
Water
Electricity
Heating
Laundry
Internet
Cable TV
Distances:
Bus stop 100 m
Jyväskylä City Centre 1,2 km
Seminaarinmäki Campus 500 m
Mattilanniemi Campus 1,2 km
JAMK Pitkäkatu Campus 50 m
JAMK Rajakatu Campus 1,5 km
Gradia Viitaniemi Campus 1 km
Food store 170 m
AaltoAlvari Aquatic Centre 400 m
Sports services at Hippos Sports Centre 700 m
Compare apartments in this location
Size
Rent
Apartment type
Room configuration

27.5 m²

470 €/mo.

Studio

A110, A111

1r+k

30.5 m²

521 €/mo.

Studio

A109

1r+k

27.5 m²

593 - 577 €/mo.

Studio

A101, A102, A103, A104 (27+11m2 - 27,5+11,5m2)

1r+k+low loft (130-140cm)

27,5 m²

613 €/mo.

Studio

A105, A106, A107, A108 (27,5+11,5m2)

1r+k+low loft (130-140cm)

26.5 - 27 m²

457 - 471 €/mo.

Studio

B-talo

1r+k

27 - 27.5 m²

466 - 488 €/mo.

Studio

A- ja C-talo

1r+k

36 m²

590 - 608 €/mo.

Two-room apt.

A- ja C-talo

2r+k

30 - 30.5 m²

517 - 537 €/mo.

Studio

A- ja B-talo

1r+k

43.5 - 45.5 m²

725 - 752 €/mo.

Studio

A509 (30,5+15m2) B603 (30+13,5m2)

1r+k+loft

38 - 41 m²

634 - 677 €/mo.

Studio

A- ja C talo 27 + 11m2 / 27,5 + 10,5m2 / 27,5 + 13,5m2

1r+k+loft

49 m²

757 €/mo.

Two-room apt.

A512 (35,5+13,5 m2)

1-2r+k+loft

29 m²

500 -515 €/mo.

Studio

B202, B302, B402, B502

1r+k

42 m²

695 - 716 €/mo.

Two-room apt.

B- talo

2r+k

38.5 - 39.5 m²

649 - 659 €/mo.

Studio

B- talo (26,5+12m2 - 27+12,5m2)

1r+k+loft

38 m²

647 €/mo.

Studio

B602 (29+9m2)

1r+k+loft

56.5 - 57.5 m²

881 - 897 €/mo.

Two-room apt.

B604 (42+14,5m2), B601 (42+15,5m2)

1-2r+k+loft

35 - 35.5 m²

563 - 555 €/mo.

Studio

C112, C113, C114, C115 oma sisäänkäynti

1r+k+low loft (130-140 cm)

27.5 m²

470 - 484 €/mo.

Studio

C111, C211, C311, C411

1r+k

27 m²

466 - 480 €/mo.

Studio

C220, C320, C420, C520

1r+k

42 m²

695 - 709 €/mo.

Two-room apt.

C216, C316, C416

2r+k

40.5 m²

669 €/mo.

Studio

C511 (27+13,5m2)

1r+k+loft

50 m²

773 €/mo.

Two-room apt.

C506 (36+14m2)

1-2r+k+loft

58 m²

896 €/mo.

Two-room apt.

C516 (42+16m2)

1-2r+k+loft
Service company contact information:
360 Palvelut Oy
Laukaantie 4
40320 JYVÄSKYLÄ
tel. +358443 360 360 – 24/7
Tenant committee
email: korttelikyla  (a) astmk.koas.fi