Laajavuori
Tuomiojärvenranta 2, 40740 Jyväskylä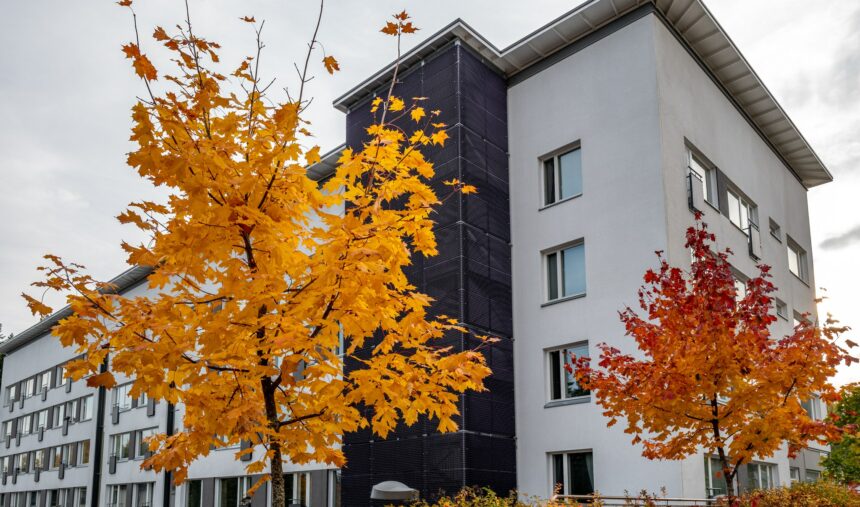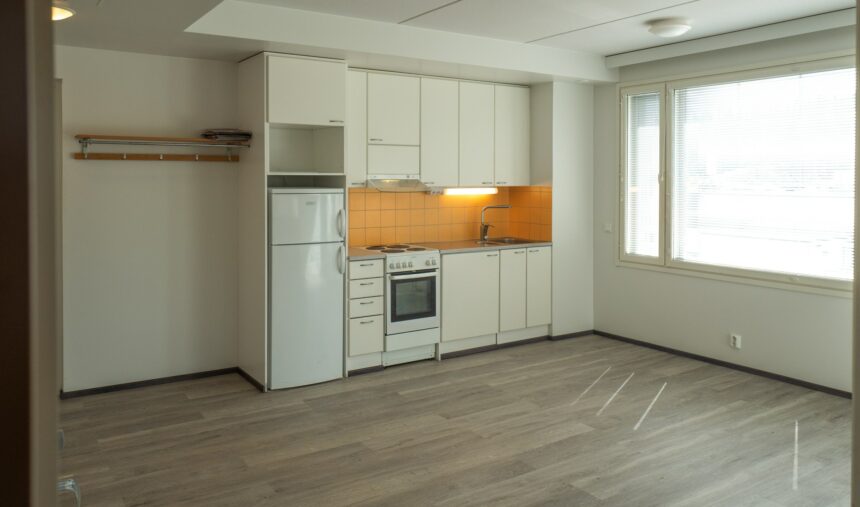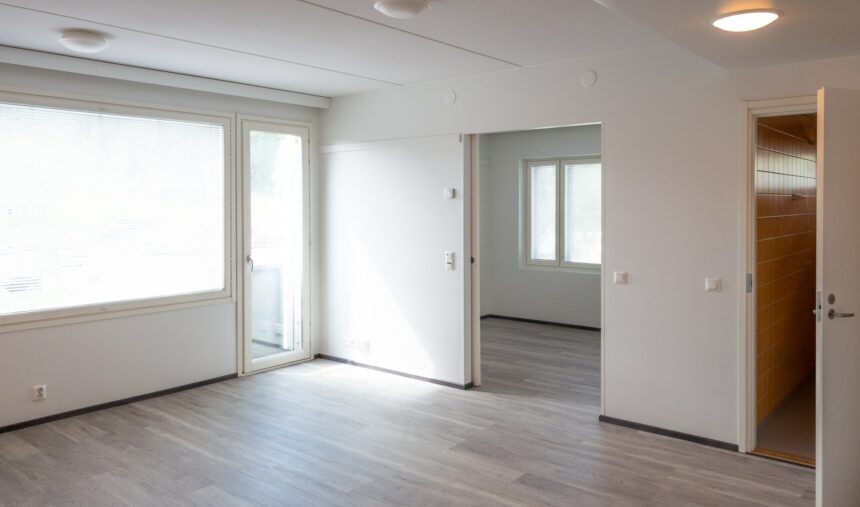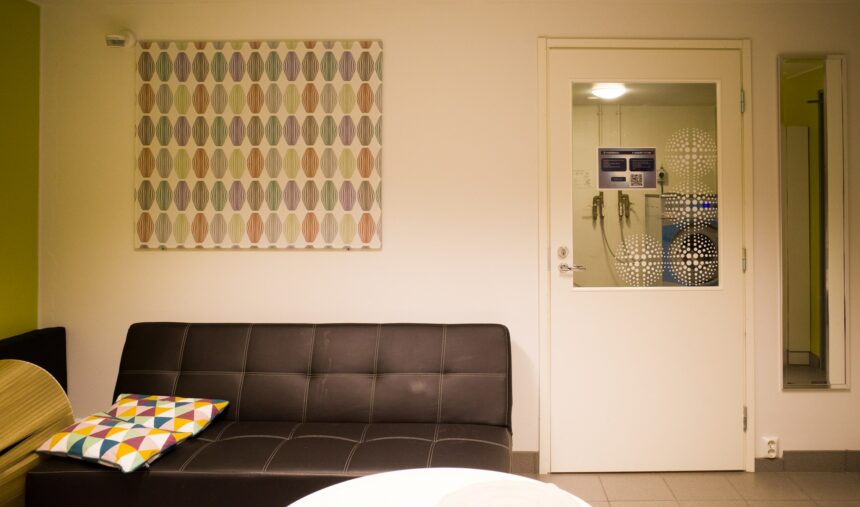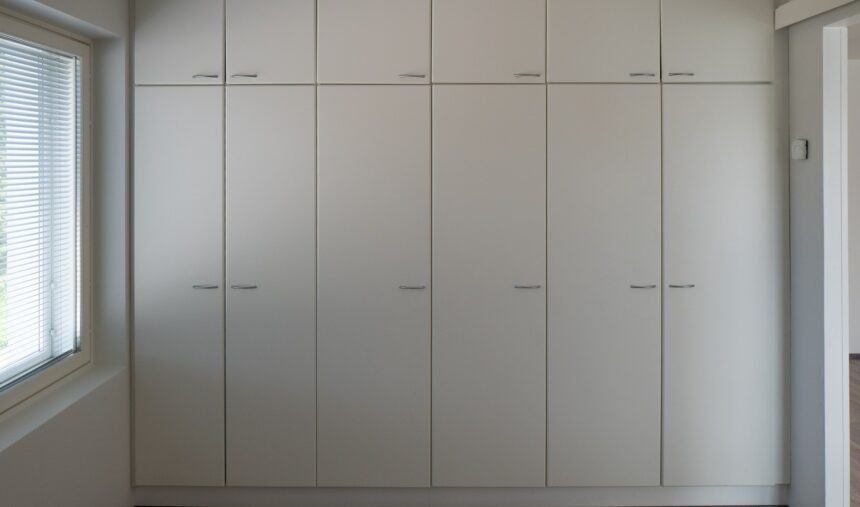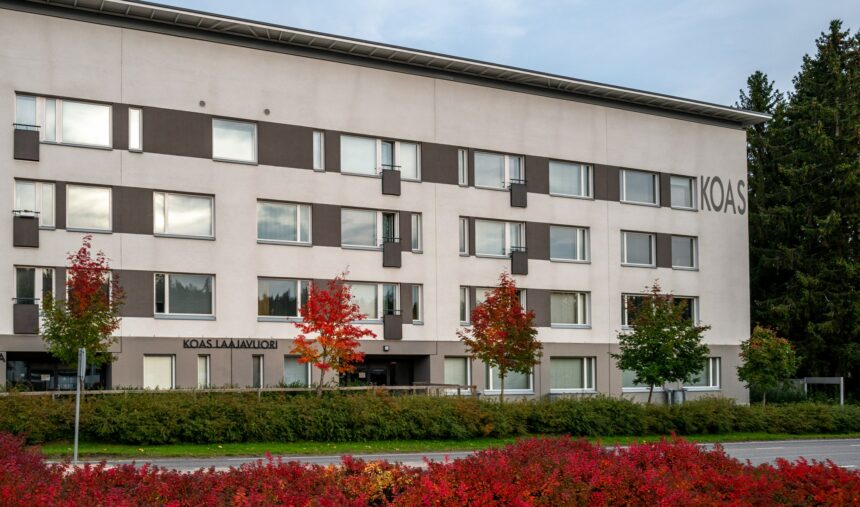 Home near nature and sports venues
KOAS Laajavuori, located in the neighbourhood of the Laajavuori ski resort, was completed in 2011. A wide range of outdoor activities are available virtually on the doorstep. This housing site is recommended for sports students, other sports lovers and small families who enjoy living near nature!
Versatile services of the Kortepohja area, student services of the Student Village including gyms and student restaurants, the Emännäntie activity park offering outdoor sports equipment and a children's playground as well as the Savela supermarket S-market are located nearby.
Transport connections are great: a bus takes you to the city centre in a quarter of an hour from your doorstep.
Apartment equipment:
The fridge includes a small freezer compartment.
Venetian blinds
Places for dishwasher and washing machine (60 cm)
Included in rent:
Water
Electricity
Heating
Laundry
Internet
Cable TV
Distances:
Bus stop 10 m
Laajavuori Disc Golf Course 100 m
Vuorilampi beach 550 m
Emännäntie Activity Park 800 m
Kortepohja library 1 km
Local food shop 1.1 km
Student services of the Student Village 1.3 km
Jyväskylä City Centre 3.9 km
Jyväskylän keskusta 3,9 km
Seminaarinmäki Campus 3.5 km
Mattilanniemi Campus 4.2 km
Ylistönmäki Campus 4.5 km
Compare apartments in this location
Size
Rent
Apartment type
Room configuration

22.5 m²

366 €/mo.

Studio

Studio 13

1r

23 m²

374 €/mo.

Studio

Studio 47

1r

24.5 m²

398 - 410 €/mo.

Studio

Studio 5, 17, 27, 36

1r

27.5 m²

438 €/mo.

Studio

Studio 48

1r

28.5 m²

454 - 468 €/mo.

Studio

Studio 9, 21, 31, 40

1r

28 m²

446 - 459 €/mo.

Studio

Studio 51, 58, 66, 73, 74

1r

28.5 m²

450 €/mo.

Studio

Studio 45

1r

28.5 m²

454 - 468 €/mo.

Studio

Studio 8, 20, 30, 39

1r

30 m²

464 - 478 €/mo.

Studio

Studio 7, 19, 29, 38

1r

31 m²

494 €/mo.

Studio

Studio 77

1r

31.5 m²

492 - 497 €/mo.

Studio

Studio 14, 24

1r

32 m²

500 - 505 €/mo.

Studio

Studio 55, 63

1r

34 m²

521 €/mo.

Studio

Studio 1

1r

39.5 m²

586 - 592 €/mo.

Two-room apt.

Familyflat 15, 25

2r

40 m²

582 €/mo.

Two-room apt.

Familyflat 43

2r

41 m²

602 - 620 €/mo.

Two-room apt.

Familyflat 6, 18, 28, 37

2r

41.5 m²

610 - 628 €/mo.

Two-room apt.

Familyflat 53, 60, 68, 75

2r

41.5 m²

610 - 628 €/mo.

Two-room apt.

Familyflat 11, 23, 33, 42

2r

42.5 m²

625 - 643 €/mo.

Two-room apt.

Familyflat 54, 61, 69, 76

2r

43 m²

638 - 644 €/mo.

Two-room apt.

Familyflat 62, 70

2r

45 m²

647 - 667 €/mo.

Two-room apt.

Familyflat 4, 16, 26, 35

2r

46 m²

655 €/mo.

Two-room apt.

Familyflat 3

2r

48 m²

668 - 688 €/mo.

Two-room apt.

Familyflat 49, 56, 64, 71

2r

48.5 m²

669 €/mo.

Two-room apt.

Familyflat 44

2r

55 m²

758 €/mo.

Two-room apt.

Familyflat 2

2r

58 m²

762 €/mo.

Two-room apt.

Familyflat 46

2r
Service company contact information:
Sulun Kiinteistönhoito Oy
Betonitie 4
40320 JYVÄSKYLÄ
Office: +358 10 8209 300
Serviceman on duty 24/7 tel. +358 400 641 726