Auvilankuja
Auvilankuja 2, 40740 Jyväskylä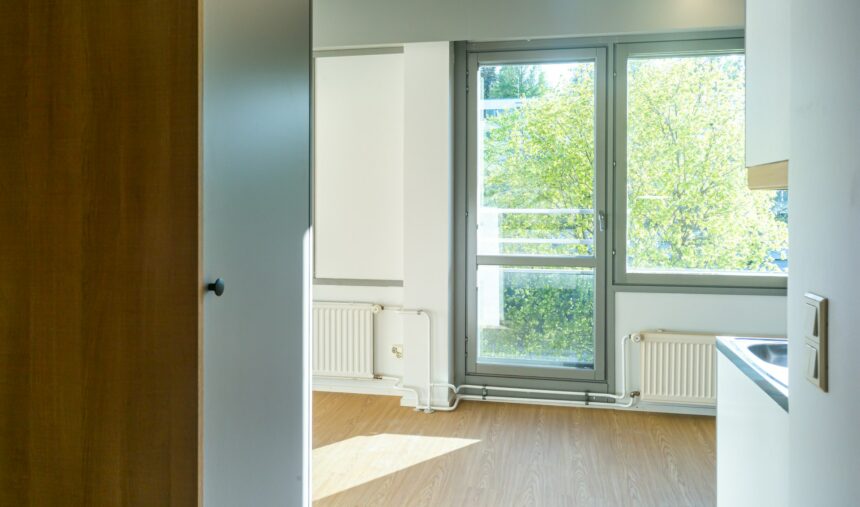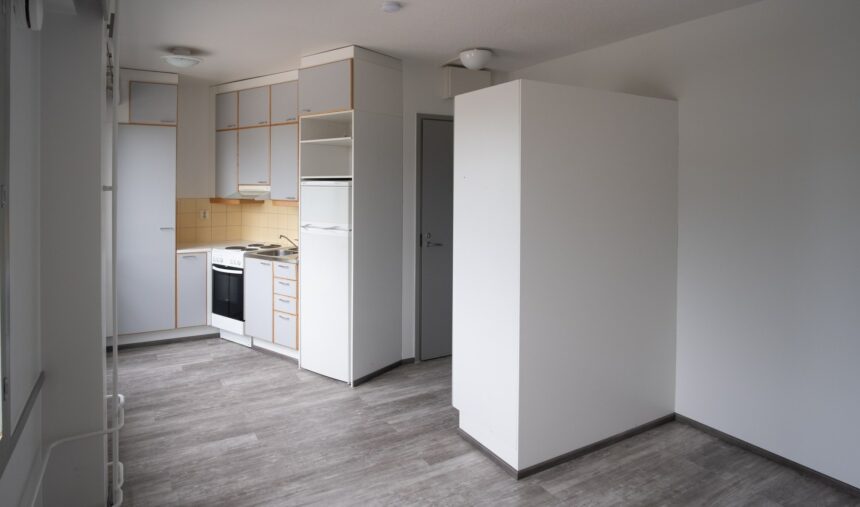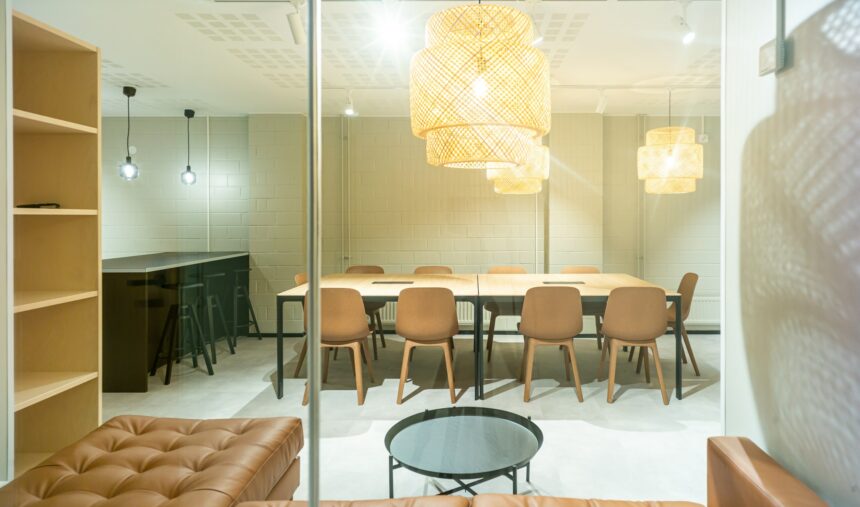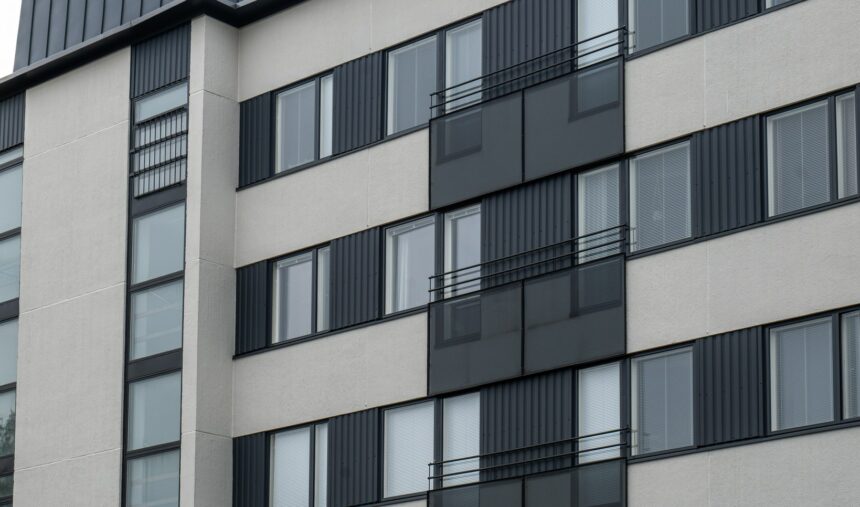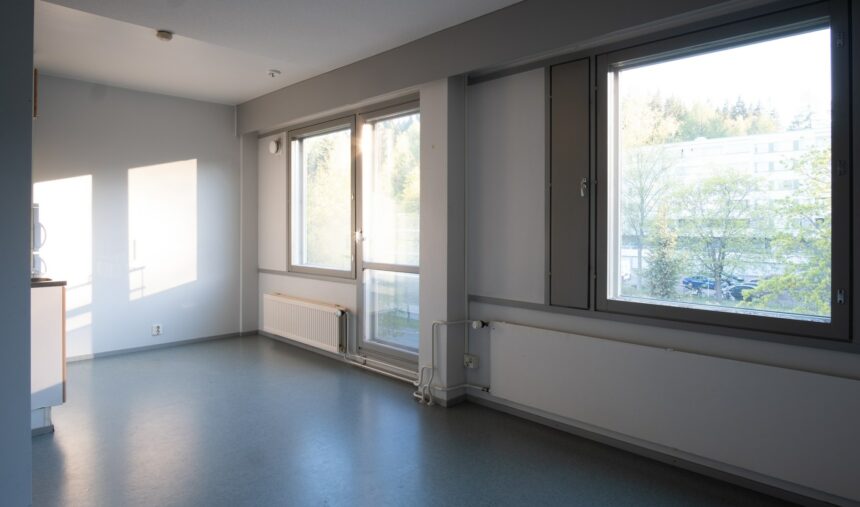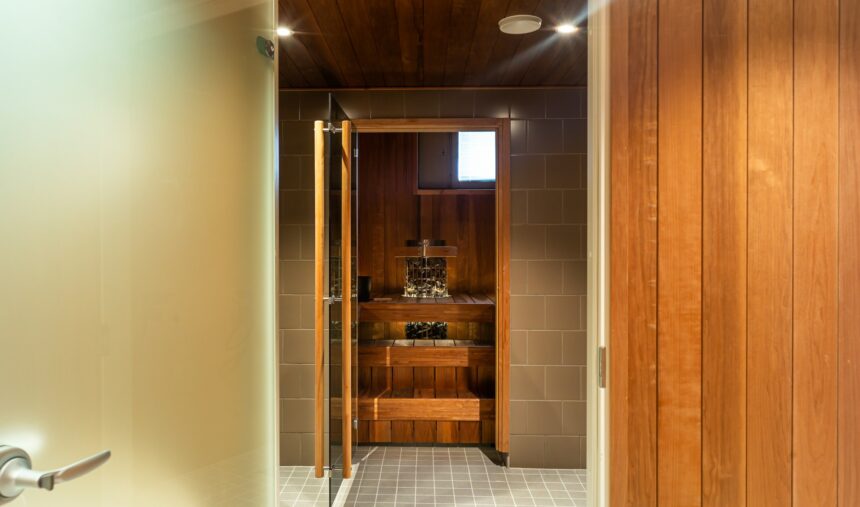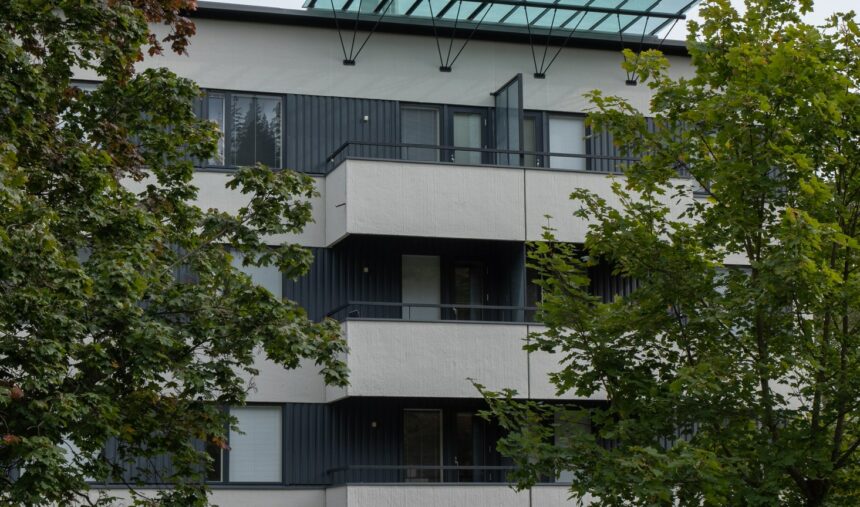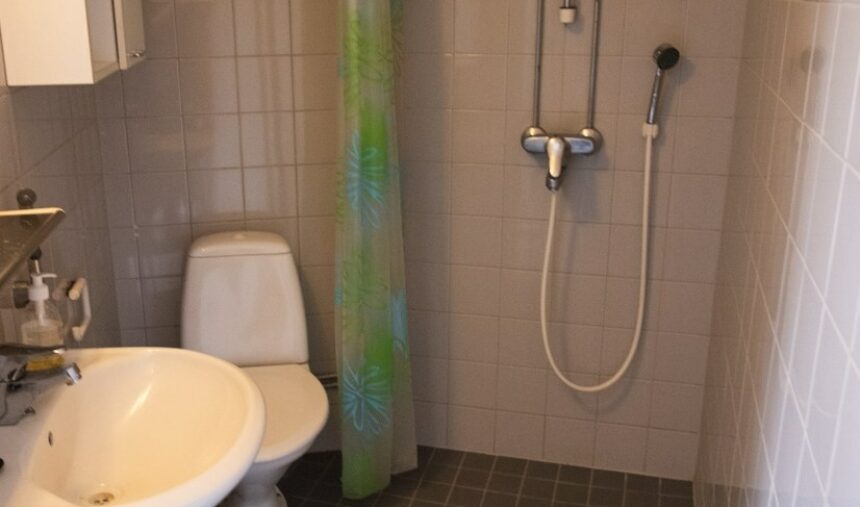 Affordable living in a student quarter
KOAS Auvilankuja is located in the neighbourhood of the Kortepohja Student Village, close to the services of the Kortepohja area. This housing site has 56 apartments comprising small studios and family apartments.
Kortepohja offers a wide range of activities, for example, Laajavuori forests, slalom slopes, nature tracks and a disc golf course. The daycare centre and an activity park located just around the corner ease out the daily life of families with children.
Bus stops in front of the building enable a fast transport to the different campuses as well as to the city centre and the Palokankeskus shopping centre.
A facelift renovation has been done 2021 comprising renewal of floors, kitchens, cupboards and bathrooms. The sauna, laundry facilities and the activity room has also been renovated.
Included in rent:
Water
Electricity
Heating
Laundry
Internet
Cable TV
Distances:
Bus stop 60 m
Emännäntie Activity Park 250 m
Vuorilampi Disc Golf Course 1 km
Laajis Ski Resort and Adventure Park 750 m
Savela food shops 1 km
Student restaurant 650 m
Local food shop and services of the Kortepohja area 350 m
Seminaarinmäki Campus 2.7 km
JAMK Rajakatu Campus 3 km
Jyväskylä City Centre 3 km
Compare apartments in this location
Size
Rent
Apartment type
Room configuration

20.5 m²

316 €/mo.

Studio

1r+k

21 m²

303 - 314 €/mo.

Studio

1st floor

1r+k

22.5 m²

326 €/mo.

Studio

1r+k

27 m²

406 €/mo.

Studio

1r+k

27 m²

406 €/mo.

Studio

With balcony

1r+k

28 m²

392 - 404 €/mo.

Studio

1r+k

39.5 m²

547 €/mo.

Studio

1r+k

39.5 m²

547 €/mo.

Two-room apt.

1r+k

40 m²

501 €/mo.

Two-room apt.

2r+k

40.5 m²

562 €/mo.

Two-room apt.

1r+k

56 m²

661 - 684 €/mo.

Two-room apt.

2r+k

57 m²

718 €/mo.

Two-room apt.

2r+k
Service company contact information:
Sulun Kiinteistönhoito Oy
Betonitie 4
40320 JYVÄSKYLÄ
Office: +358 10 8209 300
Serviceman on duty 24/7 tel. +358 400 641 726